Having a hidden disability means that I've heard a few comments, some of which are ignorant and annoying, others are fairly amusing.
So I thought I'd make a list of some of the things people have said to me. You may find some of them relatable if you don't have dyspraxia but have a different disability or condition. I've also included some examples of what would be better to say instead. So here's my list of 10 things I don't think you should say to someone with dyspraxia:
1. But you don't look like you have a disability.
When will people realize that hidden disabilities exist and that not all disabilities are visible?
Other similar comments I've heard after explaining to someone I have dyspraxia include, "But you look fine to me" and "But you look normal." What is "normal" anyway?
If you are surprised I have a disability, you could always say, "OK, I hadn't realized that." It's a much preferred way to still point out the fact you hadn't noticed.
2. You can do (insert task here) fine, so how can you have a disability?
Considering the person didn't know what dyspraxia was a minute ago, why should they start making judgments about whether they think I have a disability or not? If the task requires coordination, balance, etc., then it's most likely I've practiced it a lot and have worked out my own way of doing it. I'd much prefer it if you gave me a chance to explain myself, rather than making judgments on something that you had never heard of.
3. I do that, too, so that must mean I have dyspraxia then.
If I tell you about one aspect or symptom of dyspraxia, yes, you may have that, too. But there's a whole lot more to dyspraxia than just that one thing.
4. You walk in a weird way. You don't have very good balance, do you?
If you made a comment like that without knowing I have dyspraxia, it's not as bad. But it's still judgmental. If, however, you know I have dyspraxia and still make a comment like that, that's worse. Considering I've lived with dyspraxia for 18 years, there's no need to point out what I'm already aware of.
5. You're so quiet!
OK, I admit, when someone says this to me, I don't think it was intended to be rude. With dyspraxia, we can have difficulties in social situations, particularly with new people or large groups. So when someone points out that I'm quiet — 90 percent of the time it's because I'm in a large group — it really doesn't help. And it can be difficult to explain why, so I kind of end up not saying much in response and it's awkward.
If you notice someone with dyspraxia who is particularly quiet, rather than pointing this out in front of the group, you could just start a conversation with this person. For some people with dyspraxia, myself included, it's easier to process information in a conversation with just one other person. In fact, when I'm with one person I know well, it can actually be hard to get me to stop talking at times.
6. Say something in a really patronizing way.
Luckily, this hasn't happened to me a lot. But when it did, it was ironic that it was someone who worked in the disability department of a university who specialized in dyslexia and dyspraxia. You'd think out of all people she'd be understanding, right? But no, she spoke to me slowly and with the most patronizing tone of voice. Safe to say I didn't apply for that university! You can just speak to us normally like you would to any other person.
7. Oh, she's got problems.
If you genuinely didn't catch the name of my disability, then just ask me again. A simple, "Sorry, what was it you said you had?" will do.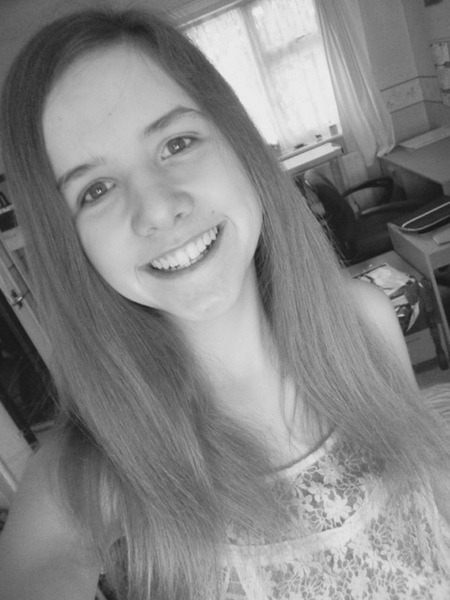 8. You won't be able to do this, so I'll do it for you.
A teacher once told me this and pretty loudly, too. How lovely of her to make the whole class aware! Don't get me wrong, there are some kind people who offer to help with things, which I appreciate. But those people actually asked me if I would like help with something without assuming I wouldn't be able to do it and without blatantly pointing it out, too. It's when people make the automatic assumption I can't do something and then go ahead do it for me without asking that frustrates me.
9. You'll grow out of it!
My dad told me when I was younger, people would often say that I would just "grow out of it." No, I won't. You don't just "grow out of" dyspraxia. Yes, you may become better at doing certain things due to working out your own way of doing them, but that could be for a small number of things.
10. I wish I had dyspraxia so I could use a laptop during class.
Yes, someone actually said this to me. It's not like I use a laptop to give myself an extra advantage. I use it to help put myself at the same level as everyone else.
Thankfully not everyone is like this and there are some very understanding people out there.
It's lovely when people are willing to understand my dyspraxia and take the time to listen to me explain it to them. Not everyone who has dyspraxia will be this open about it, but for those who are, make sure you listen to their explanations rather than making assumptions.
10 Things Not to Say to Someone With Dyspraxia