Dyslexia is a common learning difficulty that most of us know for causing problems with writing, reading and spelling. But it is more than this, and can affect people in many different ways.
It is generally accepted that underlying neurological aspects, such as slight differences in brain structure, can change the way that dyslexic people process information, and this affects the behaviour they might display. In addition to literacy difficulties, people with dyslexia may also have trouble expressing themselves, even though they are very knowledgeable about a topic. People with dyslexia also have many strengths, such as being able to visualise things differently, thinking outside of the box and being creative.
School is often the place where dyslexia is first discovered, however, my recent survey found that the majority of teachers in England and Wales describe dyslexia as a problem with literacy – and don't understand the biological and cognitive aspects.
For the study, I asked 2,600 primary and secondary school classroom teachers in England and Wales to provide a description of dyslexia. The majority of teachers (79.5%) described dyslexia at the behavioural level. They mentioned the outward symptoms of dyslexia, mainly issues with reading, writing, and spelling.
Only 39.3% of the teachers in the survey described the cognitive aspects associated with dyslexia. They talked of things like phonological processing differences – the cognitive ability to identify sounds in words, for example, breaking down "cat" to "c", "a" and "t" – as well as issues with decoding, and memory problems. Finally, 9% described the condition's biological aspects. These teachers described dyslexia in relation to the brain, as well as neurological differences, or genetics being the cause of the dyslexic symptoms.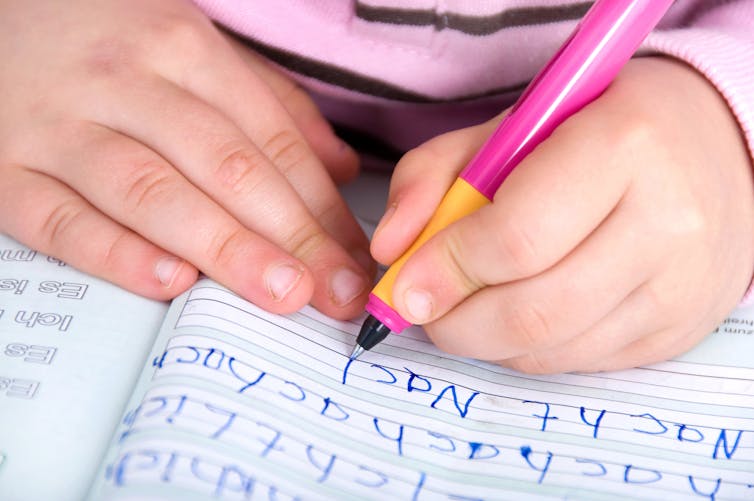 Together these results reveal that most teachers have a stereotypical understanding of dyslexia, focusing more on the behaviour they see. But while teachers certainly need to update their own understanding of the condition, and play a better part in changing the way dyslexic children are taught, it is not down to them alone. My research also found that there is a problem with the way in which teachers themselves are taught about dyslexia.
Teachers don't understand the depth of dyslexia